Business Insights You Can Use
According to some research, 26 percent of employees say that conflict in the workplace is common in their business. Are you dealing with employee conflict at your business? One important aspect of being a good leader is learning to deal effectively with conflict. The...
read more
According to some research, 26 percent of employees say that conflict in the workplace is common in their business. Are you dealing with employee conflict at your business? One important aspect of being a good leader is learning to deal effectively with conflict. The following five strategies for handling conflict will help you reduce strife […]
Safety professionals tend to agree that being proactive rather than reactive to the health and safety of employees is the best policy. Waiting for an inspection by the Occupational Safety and Health Administration (OSHA) is not typically the best way to assess your health and safety program. Employers who are covered under the OSH Act […]
Do you look forward to turning in your obligatory monthly expense report? Most people hate having to deal with the paperwork and hassle of monthly expense reporting and invoice approval, but it is necessary. What if you could make that process easier? Businesses are discovering the power of an approval process for their company. This […]
Leadership effectiveness is one of the top qualities most enterprises focus on because it takes an excellent leader to drive the top results your business needs. Of course, most companies have performance review processes already in place, but are those reviews actually improving your leader's performance? The best leaders know that the "what" of their […]
You may know how Big Data is impacting marketing, but lesser-known – yet extremely important – is how you can leverage Big Data to dramatically improve HR practices. Many of the costly hiring, staffing, and retention problems you face virtually every day can be solved through the smart use of Big Data. In this primer, […]
Between computers, mobile devices, specialized apps, widely available broadband, the explosion of freelance talent, and the workplace changes brought on by the pandemic, today is the ideal time to put your work habits and your operation under a microscope and take measures to boost productivity. But where do you start and how can you be […]
Let's take a look at the world where most business owners, managers, and employees live and their problems. We'll start here and unpack what creates a demand for the skills you have developed as a leader, business executive, or business owner. It goes like this…It goes like this… They are struggling with something in their […]
Productivity, employee loyalty, and meeting company milestones all rest on the shoulders of line managers, so becoming a great line manager is crucial to your future and the future of your company. You need to be absolutely certain you understand all the personal and professional elements required to make you a top-line manager. Master the […]
Just as a good story will create a best-selling book, a good story can create a top-selling product or service. Unlike dry, strictly informational pieces, stories can engage and spark the customer's imagination while simultaneously relaying information about your product, service, or company. There are special ways to use and construct the stories that will […]
Are you a former executive or business owner who is retired and realizing you are bored? Maybe you are looking to supplement your income with some part-time work. Or maybe you're just disgusted with working for others who see you as just a statistic and are looking for a better answer. If any of these […]
Understanding the legal ins and outs of intellectual property (IP) protection is important to your business in two ways. First, you want to protect your IP, and second, you don't want to inadvertently violate someone else's IP rights and open yourself to a suit. In language we can all understand, this in-depth article delivers the […]
A thought leader is someone who uses their expertise and experience in an industry to offer guidance to others. Thought leaders are able to influence others and inspire innovation. Their experience gives them a unique perspective on an industry.
Dealing with difficult people is par for the course for both employers and employees. Whether they are your clients, suppliers, supervisors, or employees, chances are good you'll come up against at least one or two a week. Some are easier to handle than others. If you have a toxic client who spends a lot of […]
A workflow is the sequence of actions you take to get a particular task done. It sounds like it's something that should happen on its own, and in many companies, it works that way. However, just because you usually follow the same process each time you perform a task doesn't mean that's the best way […]
What if improving your own communications skills could transform your business? Recent research shows that 44 percent of business executives believe soft skills are the biggest part of the skill gap in this country. And even though nearly 75 percent of employers believe teamwork and collaboration are important, 39 percent of employees think that their organization […]
If you run one of the 32.5 million small businesses in the US today, you're probably always looking for ways to beat the competition and one of the best ways to do so is by making the most of your customer reviews. But to take full advantage of reviews, you have to know all the ways customer reviews […]
A mission statement is a declaration of the purpose of a company or organization. It's a way to focus and guide your actions and keep you on track as you grow. Many people think that mission statements are only for huge corporations, but they can make a significant difference for a business of any size […]
Did you know that only 48 percent of employees believe that their company leadership is "high quality?" Why? What qualities do their leaders lack? Many people will tell you that leaders are born, not made. However, the truth is that only 10 percent of people are natural leaders. You can learn leadership skills and become a great […]
The COVID era quickly made remote teams commonplace. But not as quick to happen was the growth in our ability to manage and motivate these remote teams. Get up to speed with the four mission-critical tips for remote team leading shared in this month's Manager's Minute. If your company is like the rest of the […]
Where should you focus most of your improvement efforts: boosting your strengths or getting better in your weak areas? The answer may surprise you and it has massive implications for the way you manage and lead others. But first, you have to know your strengths and weaknesses through performing a Leadership Assessment. Dive into this […]
It's been long said that "the best-made plans of mice and men often go awry." When they're dinner plans, it's no big deal, but when they are for your business, failed plans can be catastrophic. But don't worry, another adage says that there's nothing new under the sun and we've seen all the ways business […]
There's an abundance of energy, increased brain power, and extra time out there just waiting for you to claim them. All you have to do is clean up your messes and take care of all the tasks you've left incomplete. But, as the Wizard said in The Wizard of Oz, there's only one thing you […]
Peanut butter and jelly. Yin and Yang. Coaching and Training. Some things are far better and more effective when they're teamed up with their complement. Sadly, many business leaders believe a training "program" is the only tool they need to get their team up to speed and increase productivity. But, managers who understand how to […]
Feel overwhelmed sometimes by your management responsibilities? Don't worry, good managers and business leaders are generally made, not born. The perfect place to start making yourself the manager you want to be is to get a firm grasp on these four common management mistakes and how you can avoid them. Managing a business is a […]
The great thing about being a consumer today is that we have so many choices. But this creates a huge problem for businesses: How to stand out from the competition. In this guide, we detail a complete list of strategies to make your company outstanding and "stand out" in your market. Want customers to take […]
Managers in charge of hiring and maintaining their company's workforce have been hit with a double – or triple – whammy: The number of open jobs is outstripping the number of job seekers, candidates are looking for more in their prospective employers, and a large number of industry openings make it attractive for current employees […]
Would you like to get to the truths and take grasp of the important aspects of your business that have the potential to deliver a dramatically higher level of success? Of course, you do, but the first step may be the most difficult: Understanding and recognizing a series of common mental traps – or thinking […]
Whether you're a new manager or a seasoned veteran, it's always smart to reinforce the fundamentals required for success. In this Manager's Minute, we outline three attributes or skills every manager in every industry and work setting must master and use on virtually a daily basis. Being a leader is one of the most difficult […]
As the pandemic winds down, it's not "business as usual," and that means it's also not "marketing as usual." In this guide, we explain 10 marketing trends that will prove critical for the future success of your business. Ignore these changes at your peril. On the other hand, be one of the early adopters and […]
Moving to a hybrid workplace that allows for both at-home and in-office work is the solution many leading companies are employing.
Conflict is a fact of life and managers have to face facts. Left unresolved, conflict can prevent your business from achieving its potential. However, when you wisely resolve conflict, it will greatly improve your company's working environment and give your team members a wonderful opportunity to grow both personally and professionally. But how to start? […]
It takes qualified, motivated, and satisfied employees to keep customers and clients satisfied, and putting that team together starts with your hiring process. Make a hiring mistake and the trouble begins. We explain six tried-and-true strategies for creating a world-class hiring process. Check them out…number one is going to surprise you. Did you know that […]
New York Governor Cuomo's resignation showed us how charges of sexual harassment can bring down one of the most powerful politicians in the United States. If that's so, imagine what similar charges could do to you and your company. This makes it imperative that you have the proper policies and systems in place to not […]
Do you know what you don't know? It's a bit of a conundrum, but wise business leaders know the limits of their knowledge and seek advice when they run up against those limits. On the other hand, as Elvis sang, fools rush in and make ill-advised, hasty decisions. Fortunately, understanding the limits of your expertise […]
Companies used to stay perk-competitive by simply offering some level of health insurance and a handful of sick days each year. But that just doesn't cut it in today's health-conscious workforce, so creating a more deep and diverse wellness culture can make your company an industry standout. This pays off handsomely in less turnover, better […]
"Location, location, location!" is still important to your business, but today it's as much about your location in Google search results as it is about your street location. That's where Search Engine Optimization – SEO in the digital marketing jargon – comes in. If you're new to SEO, you may be wondering how to get […]
In this Manager's Minute we've pulled together four of the most important business growth strategies – and they apply to virtually every business and industry. So, whether you run a couple of pizza parlors or are banging out a thousand widgets an hour, these four tips are central to your future success. You can afford […]
The cost of doing business goes up every year and many economists believe higher rates of inflation are going to stick around for a while. Stagnant pricing is a sure-fire path to failure, but many owners and managers fear boosting prices. We're here to say, "Fear not!" Raising your prices, when done properly, will improve […]
With racial tensions on the rise, growing global markets, and shifting demographics, business-based diversity has become a necessity. You should invest in diversity training to orient your workers on inclusion. The tangible and intangible benefits of workforce diversity training are worth pursuing. Increased Creativity Diversity and inclusion training in the workplace are some of the […]
Did you know that three in four employees consider effective communication to be one of the most important leadership characteristics? Have you heard about empathy, humility, self-awareness, and good listening being other commonly sought-after traits in a leader? It is critical that firms develop managers with strong leadership skills so they can enable the company […]
Last month we wrote about the top five reasons business change fails and highlighted some ways companies can get ahead of these issues. Three out of the five reasons listed were people-related, indicating this is the biggest challenge in achieving a successful transformation. The numbers bear evidence of this, too, with research from Gartner showing […]
Even before the COVID-19 pandemic significantly altered our way of working, the need for change in organizations was overwhelming. The pace, complexity, and scope of progress today demands that companies take an agile and integrated approach, changing their business models to keep pace with the market. We have applied a microscope to the issues around […]
With so many employees continuing to work from home, it is important to keep remote employees engaged and excited about their jobs. Here's how. COVID-19 achieved what years of campaigning could not: Making work-from-home the new normal. And now that employees have had a taste of the benefits of remote working (no commute! easy access […]
Would you invest your resources in something that will payoff with higher productivity and better job satisfaction in 80 percent of your employees? Can you think of something that has an ROI as good or better? If not, it's time to take a serious look at feedback in staff coaching. It has proven its value […]
The last year has been a major challenge as we all adapted to the Corona virus pandemic. Just when we thought it couldn't get any more difficult, it did. Now that we are emerging from the pandemic and beginning to reopen, we're discovering that challenges to our traditional methods of running our business, our staff […]
Most all workplace technology solutions require some R&D, and all of it will require training for personnel in the areas of operations, IT, and front/back office.  Savvy companies who work with their tax accountants and tax credit consultants on a regular basis are taking advantage of both state and federal incentives to keep more of […]
We know you've got at least a minute to spare and there may be no better way to invest that time than to learn how to recognize and give constructive feedback in a way that builds organizational trust. The result will be a more productive and stable team. That has to be worth at least […]
Do you see yourself in this video? A husband and wife get back from vacation but can't even unpack before business problems mean going into the office? You started a business to have freedom and time off for yourself and family, make those dreams reality. There are easy solutions that will free an owner from […]
Helping employees become more productive is about so much more than watching and hoping work will get done faster and better. Fixing the problems underlying the negativity you see can actually make your workers healthier and happier. Address and resolve these issues and it will improve their home lives as well as their job satisfaction, […]
Do you have an amazing idea? Did you come up with a great product idea or other creation? If so, have you thought about legally protecting it? If you've ever thought of anything that could create income, you need to protect it. These thoughts and ideas are known as intellectual capital. Some refer to them […]
Conflict in the workplace is very common and can be a learning experience if handled properly. Here is a guide on how to handle conflict at work. Workplace conflict is inevitable when different personalities and backgrounds work together. Some types of conflict drive innovation and productivity, while others can affect employee morale. Depending on the […]
Despite being around for decades, email has not become dated. Email is still an online service that people utilize every day for a variety of reasons, which means a mailing list is the most powerful tool in your online marketing arsenal. Cultivating a large, targeted email list is essential to growing your business and increasing […]
People don't leave bad jobs; they leave bad bosses. As a new manager, it's your responsibility to inspire and motivate employees. Your team expects you to provide constructive feedback and reward hard work. It's a daunting responsibility. Forbes reports that nearly 60 percent of managers didn't receive any training before taking on this role. They […]
As companies look for funding to propel a strong rebound off the economic lows of the COVID-19 pandemic, many are turning to venture capital. But VC is a universe unto itself and unless you know the rules and routines, you're doomed to failure. And even if you do get VC funding, if you're hooked up […]
Search Engine Optimization (SEO) is a long-term endeavor that gets the best results from consistent effort over an extended period of time. Although most business owners are in for the long haul, it is normal to be concerned about how long it will take before you start to see more revenue. After all, you will […]
You are a work in progress, but are you working to improve yourself or stuck in self-criticism? Learn to constructively improve your life with self-coaching. The benefits of coaching are obvious. We have all seen people improve thanks to the focused and personalized guidance of another person. Athletes could not live up to their fullest […]
Many people get promoted to management solely based on their technical skills, without any thought given to their management skills. This can leave new managers adrift, and unable to manage effectively. But don't worry, the solution is here for you. Nothing will improve your or your team's management skills as much as following these six […]
Situations that can harm or destroy a family business are as many and varied as can be imagined, especially those which arise in the middle of an argument.  Your problems won't likely be as famous as the Ford family's problems – see the in-depth book by Henry Dominguez – but they can still a represent […]
Mistakes happen in both family businesses and in non-family businesses, however, the reaction in a family business to a mistake is different, but mistakes are equally consequential – to the business.  Here is what you need to know to deal effectively with the problem. Family businesses, at their best, are businesses that include every member […]
Isolation may have worked for the Lone Ranger (although even he had his partner Tonto by his side), but for many of us who have been forced lone ranger home-bound telecommuters in recent months, motivation has been going downhill. But here's a secret: If you rededicate yourself to learning new skills, you can flip the […]
It's no secret that 2020 took its toll on the workplace and employee motivation was one of its victims. In fact, nearly half our workforce is unhappy on the job today. But, savvy business leaders won't let that bleed over into 2021 – it's time to turn the situation around. Your team will appreciate it, […]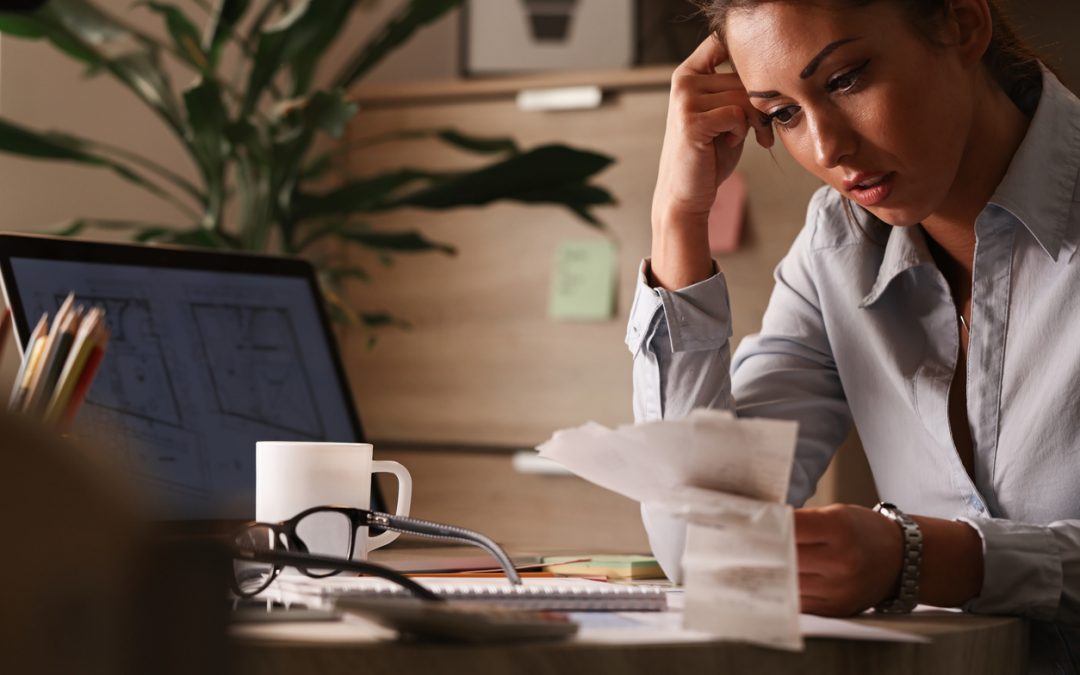 You take pride in performing at your best, but are you doing too much? Learn why overworking can hurt your company in the long run. Most business owners are on the job at least 50 hours per week, which is 45 percent more than the national employee average of 34.4 hours, according to a survey […]
Negotiations can be tricky. While they should be about getting the best deal for all sides, using the wrong words or tone can quickly ruin what should have been a profitable discussion. It is in your best interest to find out what mistakes destroy negotiations so you can learn to avoid them – or so […]
The COVID-19 pandemic has changed the way consumers shop for products and services. Here's how to create a digital marketing strategy as the economy recovers. Over 100,000 businesses have closed this year due to COVID-19. It how it is affecting businesses. That's why you need to a marketing strategy for the present that will serve […]
Welcome to our discussion of small business issues. In interviewing many people over the years about what one problem stands out in their mind as the most difficult to solve, it is the situation of being given another thing to tackle and resolve when your plate is already full of things to handle, so you […]
Problem—We are a Dairy Business in a college town.  We have three daughters but no sons.  Our oldest daughter works with our father as the leadership team.  He watches the bottling; she deals with our customers who sell us milk.  Our second daughter is the financial officer. Our third daughter is a senior in high […]
Ever since the internet became a digital destination for businesses and customers, companies have vied with each other to get the domain names they want. Choosing (and owning!) the right domain name is important, for several reasons. As a business, for example, a domain name gives you as much credibility as your company name does. […]
The post COVID-19 business environment is just around the corner. Virtually no one was ready to deal with the pandemic, but savvy companies will be fully prepared to take advantage of business and market conditions as the pandemic wanes. Are you in that elite group? Post-pandemic success starts with effective strategic planning. Dive into this […]
Problem—Our oldest son is finishing college and will be married.  He has worked with us and has a good understanding of our business.  He has a good relationship with our father.  How do we ensure that he joins us after his graduation and marriage? Answer—It is difficult to predict family businesses but here are several […]
Most technologies get faster, better, and cheaper as time passes. Remember when a basic PC could set you back $3000-$4000? Thirty-five years later, a $200 smartphone has far more power, speed, and capabilities than that old green-screen monochrome desktop boat-anchor with floppy drives. But what about your business phone service? Has it experienced a similar […]
If you want to be successful on the job and build a great career, you need the right set of skills. But the form those skills take can make all the difference, and technical abilities alone may not be enough. Technical abilities, also known as hard skills, are obviously key job requirements. A computer programmer […]
If you're a business owner, you know that it often feels like there are not enough hours in the day. But the problem doesn't start and stop at you: One study found that during the summer months, workplace productivity drops by up to 20 percent. And although many of us take vacations during the season, […]
Question—What should we do when we need to hire a person who is not a member of our family? Answer—Look very carefully to find a person who will fit well into your family and do your job well too. This task is probably the most often questioned in family businesses.  Family members are limited in […]
Problem:  What do we do when dad or mom are incapacitated and cannot do their job. Answer: Prepare yourselves to do their job.  And find people who can do the two top jobs. That can be a tall order when your parents are the only ones who know how to do their jobs.  It is […]
The economy has never been more mercurial. You need to be ready for anything. Here's how to perform a business health check to help you prepare. Financial analysts spoke to The New York Times last December and reported that we're likely in a "global debt bubble." This ranges from everything from student debt to the […]
Fraud is at an all-time high, with 47 percent of companies have experienced fraud in the past two years, according to PWC's Global Economic Crime and Fraud Survey 2020. Procurement fraud is just one of the types of crime covered in the survey's list of 13 potentially fraudulent activities, but it holds the 6th position […]
Problem:  Our Son is In High School and is on the Jr. Baseball Team which he thinks he wants to pursue when he is out of school.  He helps us when we need him if it does not interfere with his baseball.  How do we get him to commit to joining our business? Answer:  How […]
Problem:  Our family usually does well working with each other.   Of course, there is the occasional disagreement between parents and children where situations in the business result in an impasse where cooperation becomes impossible. Solution:  Family business cooperation and discipline are really no different than in any family.   Warning: Do not in any situation strike […]
Is this you? "Our family is close at work, but it seems like we never get to the problems and issues that divide us in life.  This has been going on for years and I am afraid we are drifting apart, emotionally, and living in siloes so we cannot really communicate with each other." Such […]
Question—My three children have worked in our business and want to continue.  I want to give them some training for their jobs.  Which school courses should they take? Answer—That is a tough question because you do not tell me what they do in your business or what your business does.  But a general answer is […]
There's been a buzz around marketing automation for quite some time now. Businesses that want to maintain or improve market position and guarantee future success, must have an up-to-date understanding of the various marketing automation strategies and tools. Falling behind means falling out, especially at a time when your ability to contact or even see […]
Sales in your store have been falling for three months.  (Use a three-month or other sufficiently long period of time so real trends can be easily seen, i.e., consistently falling over a time period in a way you have never experienced before.)  What should you do as the leader of the family business do? It's […]
The answer is in the question itself: The Family.  It has a leader and another member of the family. Who discuss the issues and makes decisions?  The non-family business has a CEO and a board of directors. The two entities can discuss business issues, but the CEO may make the decision alone. A board of […]
When the dinosaurs disappeared, their place in the ecosystem was taken by creatures better adapted for success. It's the same today with the traditional "performance review." Attitudes are changing, the workforce is evolving, the workplace has become virtual for many, and the strategies required for success in today's business ecosystem are charging ahead. If you don't […]
Answer: when the family is not the center of the business.  This is the simple answer.  Want more? When money is the only reason for the business to exist.  Or, when there are so many non-family Working in the business that the family is eclipsed by their numbers.  Or when the family members Forget who […]
The skills are asking questions, decision making, and bringing family along with the decisions. Asking questions in and outside the family How does anyone get enough information to inform their decisions?  A lot of questions to Everyone about everything that is important now and in the future.  Never stop asking them. Never worry that people […]
In the sales world, there is often resistance from the people we are meeting, they resist what they may not understand. I do this myself, whether it's a product or service or if it's on a more personal note like where to eat or a project on the honey-do list. Until I understand the WIIFM […]